FIESTA EASTER SALES EVENT WITH MASSIVE DISCOUNTS

18.03.2016
Pay 30% less and multiply your fun!
Can you believe that it's been only a year since Lord Elderis returned the Golden Egg to Isya to properly celebrate the beginning of Spring?
The famous fantasy MMORPG Fiesta Online begins this year's Easter festival at gamigo with equally golden opportunities: starting on Sunday, March 20, numerous items in the Fiesta shop will be marked with discounts of up to 30%! Here you will find everything you need to get in the mood for the bunnylicious festivities: how about a stylishly fluffy bunny hat that will increase your accuracy by 3%? Or do you prefer Chirpy, the fast-paced chicklet mount? Don't forget to visit the official Fiesta Online forum for more info regarding our exciting Easter sales event!
By the way: Elderine is going to shine in its prettiest Easter dress again, too. And the Fiesta team, of course, is busy thinking up brand-new events all the time... so stay tuned!
play now
You might also be interested in: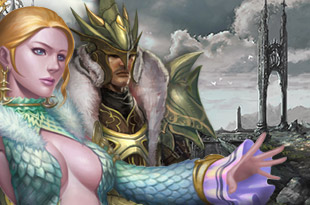 Last Chaos Europe