Trove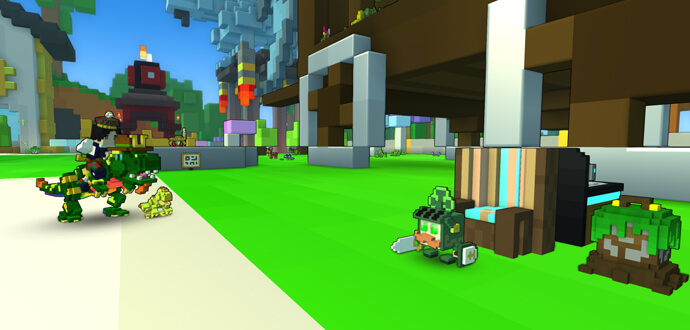 09.03.2021
Celebrate St. Qubeslick's Feast in Trove and use your luck and strength to obtain treasures from the Luckbeasts!
St. Qubeslick's Feast!
Our dear Qubeslick has very special culinary plans this year for St. Qubeslick's Feast.

Go visit him in the hub world and help him collect all the necessary ingredients.
You will not only have to be lucky and strong, but you'll also need a green thumb.

Speaking of luck, eat one of the treats you've made and go hunting for Luckbeasts in the "Jurassic Jungle" biomes to obtain their precious treasures and become even more powerful and lucky!

Visit our shop to discover our wonderful packs dedicated to this St. Qubeslick's Feast.

You want more details? Check out our forum for more information!
play now
You might also be interested in: