Trove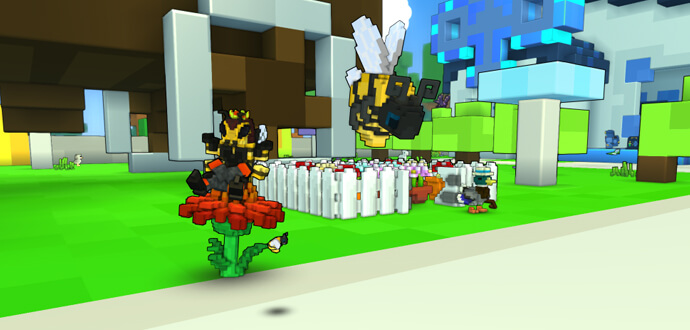 04.05.2021
Come and join Sir Dapper Duckington in the hub in front of the big wagon to participate in the Spring Fling 2021 in Trove!
Join the Spring Fling 2021 Celebrations!
What is happening in the hub in front of the big wagon? A bee and a duck are present!

Ah right, it is Sir Dapper Duckington who is waiting for you, so he can ask for assistance to help his bee buddies.

Visit our Spring Fling 2021 event until May 18, 2021 11:00am UTC / 1pm CEST /4am PDST / 5:00am CDST by going to the Medieval Highlands. Launching Spring Flingers there will allow you to summon bee buddies to fight the invasion of the Waspiders.


Destroy the invasion, reflower Trove, and complete your collection with 2 new mounts, 2 new allies, and 1 Spring Ball 2021 banner.
In addition to this, anyone who has not yet had the opportunity to acquire the Chloromancer class and wants to test it after its regrowth, will be able to collect a large portion of the items needed to craft it during this event by completing the Spring Fling 2021 questline.
A little advice, also take a look in our shop, you will find two packs that will be available for the duration of the event.

You want to know more? Check out our forum for more details!
play now
You might also be interested in: