Trove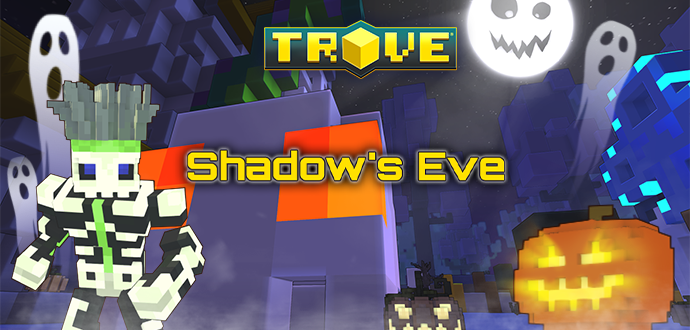 17.10.2023
Shadow's Eve 2023 is now live!
Trovians, it's that time of year again when the shadows grow longer and the pumpkins come to life: Welcome to Shadow's Eve: Prince of the Patch !

Find Wolfsly in the Hub and advance through a brand-new questline, conquer headless foes, and claim the Pumpkin Effigy. Explore Pumpkin Patch Dungeons & Collections and confront the Pumpkin Knight and Prince of the Patch for exclusive loot.

Don't forget to discover the new Lootbox, housing spook-tacular collections. This is your chance to embrace the ghastly and fill your cornerstones with chilling charm.

Join us for a hauntingly good time – let's embrace the shadows!
play now