Let's Celebrate Lunar Plunge 2021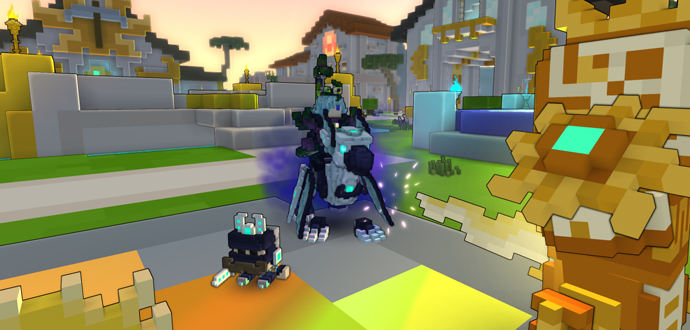 10.08.2021
Join us in Trove to save the Moon Goddess and repel the invading Shadow Invaders!
Lunar Knighted Qubesly warmly invites you to join him in the hub to celebrate Lunar Plunge 2021.
Elsphodel, our Moon Goddess, has been lost in the Void for many years, pursued by the evil and dark Q'bthulhu. We must continue our efforts day in and day out and support our beloved Moon Goddess by fighting against the actions of Q'bthulhu.
Gather as many stars as possible in the world of Trove to restore her strength and destroy the Shadow Invaders! Join us in Trove and discover the Lunar Plunge 2021 event!
Together, we will overcome the evil to find our beloved Moon Goddess - one day!
Do you want to learn more about Lunar Plunge 2021? Check out our forum for more details!
Have fun at Lunar Plunge 2021 in Trove!
play now
You might also be interested in: