Trove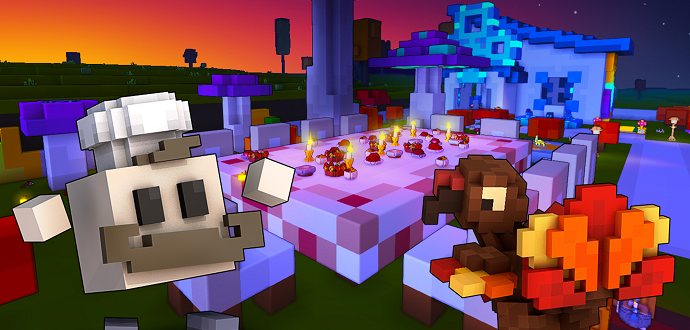 14.11.2023
Friendsgiving is back!
Hey there Trovians !
Friendsgiving is back in full force on Trove and Chefsly needs your help to not only make Trovian Bouillon but also get friends and guests to join the celebrations at the table!
Hurry up Trovians, Chefsly awaits you in the hub with a brand-new questline that'll lead you into Turkeytopia Delves and Dragonfire Peaks to defeat Shadow Gobblers!
But of course, we couldn't forget! Taking part in the celebration isn't only fun, but it also opens you up to a whole bunch of great new rewards, which include two new allies, six new weapon styles, two new tomes, and much more!
Friendsgiving will be around until November 27, 2023, 11 AM UTC, so hurry up and make the best of it!
Your Trove Team!
play now