TROVE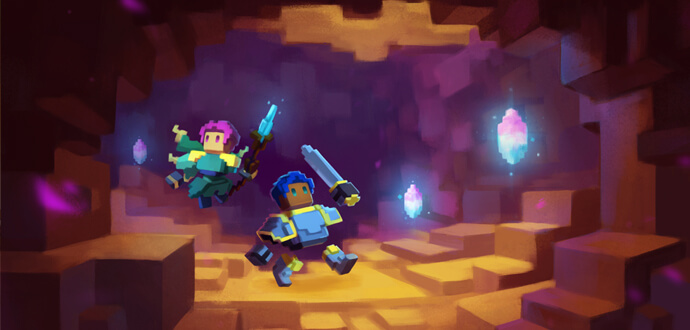 06.05.2020
Come and discover this new type of gameplay in Trove!
The Delves are here!
A new type of gameplay moves into Trove, a mixture of the caves of Geode and endless battles: the Delves are here!
Run through a delve, complete objectives and defeat the boss as quickly as possible and progress from level to level in the Delves! Earn great rewards.

There will be three types of Delves: public Delves, private Delves and challenge Delves. Which one do you enjoy most!? Team up with 7 other players and find out!

But that is not all. Our developers prepared a great patch for us!

There is still a lot of news to discover, such as the shadow tower and the sign-up bonuses. There are also very nice new styles, more mastery points and much more!

In addition to these news, we have prepared a lot of corrections, adjustments and improvements!

Dear Trovians, log in quickly to discover all the news yourself!
Consult our forum for more information!
play now
You might also be interested in: