Trove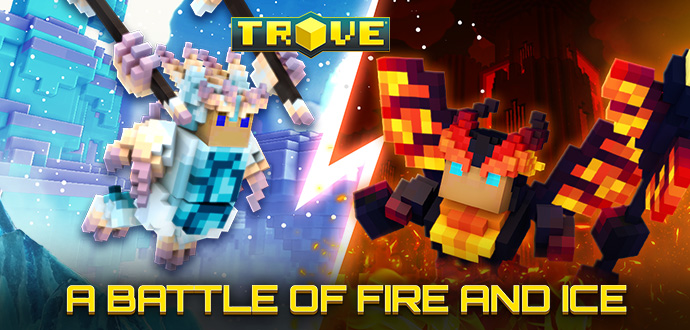 13.09.2023
This September is going to be hotter (and cooler) than ever!
We're excited to announce that the A Battle of Fire and Ice event is now live on all platforms - until September 26, 2023, at 11:00 AM UTC.

This year's versus event pits the scorching might of Dragonfire Peaks against the icy grip of Permafrost, and it's going to be a frosty showdown!

Embark on a new quest chain, choose your faction, craft materials, conquer tombs, and unlock collections. Meet allies, discover new styles, and ride the Throne of Ice and Fire! Decorate your club world, confront new enemies, and join this legendary battle.

And that's not all, Trovians! We've got some icy-hot discounts on costumes, packs, and loads more that will help you in this ultimate elemental clash!

Don't miss out on the heat, the ice, and all the epic rewards waiting for you!
play now