TROVE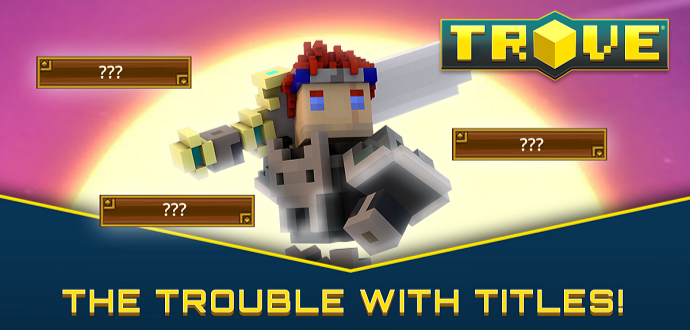 05.10.2023
The Trouble with Titles is now live on PC!
We are pleased to announce that our The Trouble with Titles update is now live on PC.
With this update, we wanted to give you even more ways to customize your Trovians and show off your achievements, so we're introducing Titles – a fantastic new feature for you to play around with.

You can now jazz up your Trovians with some cool Titles. They can be earned in different ways, like smashing enemies or crafting. Find Stampy, the Title Registrar, in the Hub, who can help you with crafting prefixes and suffixes. And for some extra flair, we've got seasonal Draconic Titles too.
Additionally, enjoy controller support for PC, offering a smoother gaming experience, and explore new dungeons, styles, decorations, and various fixes.

Dive in now and show off your unique Trove identity. Trove's never been this stylish and fun!

Blog News: https://www.trionworlds.com/trove/en/?p=33357
play now