RIFT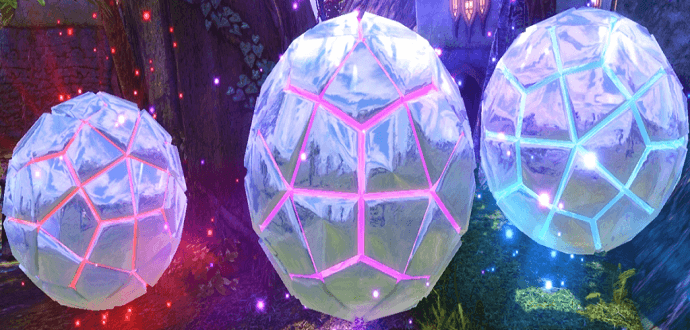 09.04.2020
We are hunting Pinatas for Easter!
Shiny Shenanigans in Rift
You thought we would go egg-hunting for Easter? No thanks! We are hunting pinatas!

In order to celebrate Easter, we decided to hide many artifacts all over Telara. Hunt down the pinatas, collect all 7 artifacts and be rewarded with a shiny glowing eyes effect!

Tell your friends, get in-game, and collect as many shinies as you can!

Shiny Shenanigans runs from April 9 to April 16.
For more information about the Shiny Shenanigans check out our forum >>

Happy Easter to all of you and a successful search!
play now