RIFT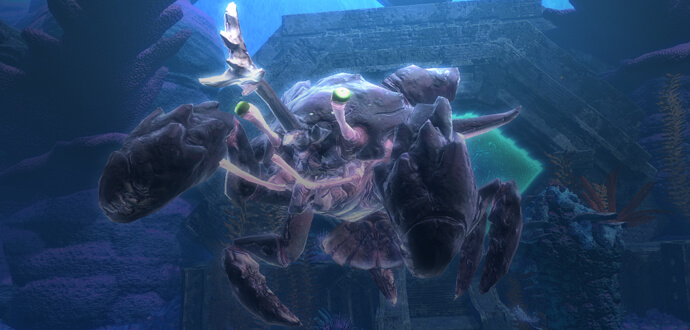 22.05.2020
Are you ready for Rift's Great Crab?
The Arrival of the crustaceans's Revenger!
Our small animals' large Revengers - Alisich and Eki'i - recruited a new friend!

Their new ally, Thelori-iskzah, Crab's Revenge, rises from the sea - like a monstrosity - in order to stop the ascended from killing crustaceans!

Stick together to defeat the Great Crab and to receive rewards as great as the crab itself!

However, approach him with extreme caution, he is as dangerous as his two friends!

Will you be able to defeat him? Do not wait for too long, start searching for him now, he already awaits you!

Visit our forum to find more information on all the World Bosses!
play now