RIFT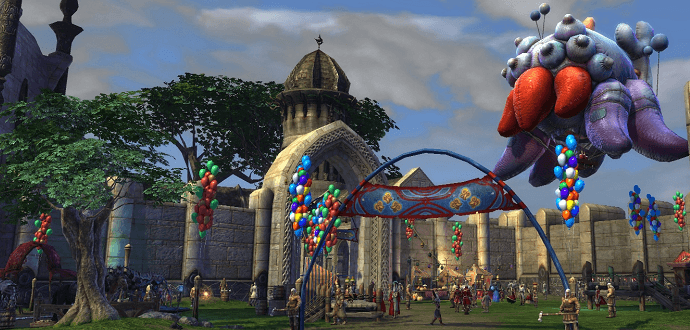 26.03.2021
Celebrate the Carnival of the Ascended 2021 with us!
Carnival of the Ascended 2021
Happy Birthday, Rift!
It's this time of the year again when we commemorate our past and look forward to the many awesome years to come: The 10th Carnival and anniversary of the Ascended!
Gather event currency and obtain beautiful new mounts, minions, wings, and discover many more surprises.
The World Event will start on March 25th and will last 4 weeks, until April 22nd, 2021 at 15:30:00 local server time.
#StaySafe, join our celebrations and don't forget to keep an eye on the official Rift forum for more anniversary events!
play now