FIESTA ONLINE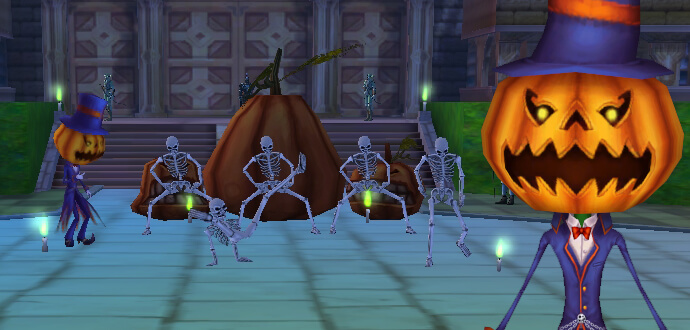 26.10.2018
Celebrate Halloween in Fiesta!
Halloween in Fiesta
The witch Margret is frantic. Ghosts have stolen all the candy she prepared for the Halloween party!
What would Halloween be without sweets?
Go find those dreadful ghosts and recover the candy that has been stolen!
You think that is all there is to do? Oh no! Halloween is the time of horrifying costumes! You will have to transform into monsters to be able to enter the mysterious Labyrinth, the entrance being right next to Margret, to find the stolen candy canes!
Complete every mission given to you by Margret once a day to receive wonderful rewards like Transformation Candy, Halloween-Firework and Halloween Coins, which you can trade in for great rewards from Margaret in Elderine!
More information can be found on our forum!
Happy Halloween to all of You!
play now
You might also be interested in: