Fiesta Online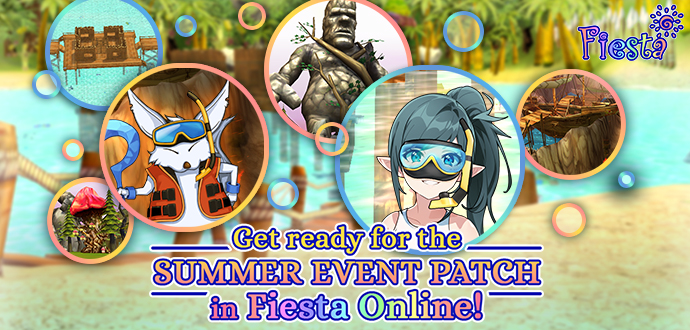 11.07.2023
Dive into our Summer Patch!
Hello, Isyans!
Get ready to dive into the refreshing waters because we got a hot update for you!
The Kingdom Quest "Water Balloon Battle" is back: Join the exciting 6 vs 6 showdown between the Red and Blue teams. Soak your opponents with water balloons and eliminate them one splash at a time. Work together and emerge victorious as the party with the highest points!
Kingdom Quest Rebellion has been added: Band together with your friends and face relentless waves of monsters. Strategize, fight, and protect the three major protectors as they hold the line against the monstrous onslaught.
The new NPC Suika arrives to Elderine: Gather Splash Emblems and exchange them with Suika for incredible items. Don't feel lost because a new event questline for you to start collecting Splash Emblems has been added where Kenton needs your help for his garden.
The Quest Helper just got an upgrade! Now featuring Mob Locations beyond RotG, your journey through Isya will be even more streamlined.
Bug fixes:
✔ [Mage] Gabriel Set - An issue has been fixed where cooldown applied to the wrong skill.
✔ An issue has been fixed where Monsters would not properly update location and skill in "Raid Mode" (Shift Z).
✔ Additional Quest Dialogue fixes
Find all the information here: https://bit.ly/SummerPatchFOUS
play now