Fiesta Online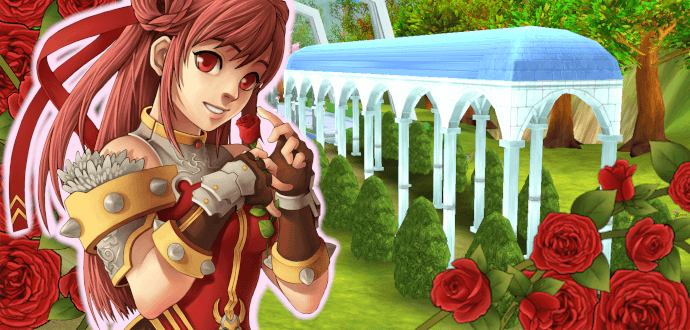 09.02.2022
Love is in the air! Will you find that special someone?
Greetings Isyans,
The month of love is upon the world of Isya. With the feeling of love in the air and the smell of roses, you can't help but think of that one special someone to you. Even chocolate seems to taste sweeter than before.
There are plenty of Valentine's Day festivities to take part in and help out Florenz with his love troubles with a multitude of event quests that begin in Elderine. Throughout the month, Game Masters of Fiesta Online will take part in showing off the brand-new event map, and even hosting GM weddings. Have a chance to marry that special someone with a one-of-a-kind GM-officiated wedding!
Want a chance at the Special GM Officiated wedding? Take a look at our Love Letter event HERE for a chance to win a wedding pack bigger than ever for you and your better half!
Lovely new items will be making their way to the shop as well, including brand new costumes, mounts, mini-pets, and more! So be sure to keep an eye out for these lovely new items. Find a preview and more information HERE in our patch notes.
play now
You might also be interested in: