Fiesta Online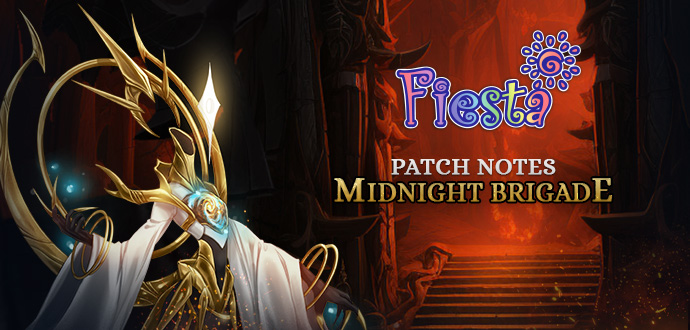 25.10.2023
Discover the Elemental Challenge
Hello Isyans!
Prepare yourself for an unforgettable journey as we introduce a new Kingdom Quest. This adventure is tailor-made for players of all levels, with multiple tiers to challenge your skills and put you to the test.
This Kingdom Quest "Midnight Brigade" is available for the following level ranges:
Midnight Brigade [Veteran]: Lv 36 – 65
Midnight Brigade [Expert]: Lv 66 – 95
Midnight Brigade [Master]: Lv 96 – 125
Midnight Brigade [Grand Master]: Lv 126 – 140
Prepare to face four formidable mini-bosses, each representing a different elemental aspect & the final boss: Iglis – Ice aspect, Lutu – Earth aspect, Blaze – Fire aspect , Aeris – Wind aspect and Castor (Main boss).
New rewards: New type of Bracelets & new type of mini pets
Event: The Madness Maze is back! Take on the sinister pumpkin villain, Bill, at the labyrinth's end. Race through the maze to claim eerie titles.
Find all the information here: https://bit.ly/MidnightBrigadeKQ_US
play now