Fiesta Online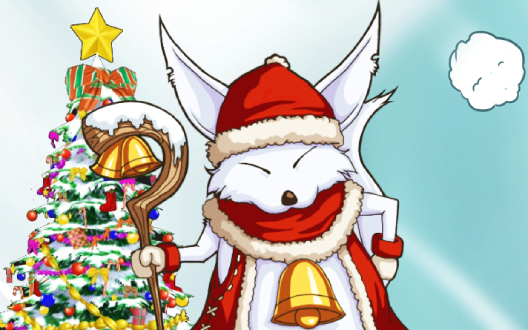 14.12.2022
We've got a whole host of festive goodies coming your way in our Christmas update!
With the sleigh bells chiming, the snowballs flying and a huge snowball fight on the white, how can you not get into the holiday spirit?!
Blizzard's Frosty Ride is back! Start the race at Ms. Blizzard and get right into it! Collect points with the red, yellow and blue padded pillars and get a speed boost in the process! On the icy track, you'll encounter snowmen who want to steal your points and evil Honeyings who want to stop you from winning and stun you! Be sure to watch out for the muddy spots on the track so you don't slow down or even get stuck on it!
The Kingdom Quest "Attack on frozen Roumen" is back, along with the Cronenberg Monster.
The Kingdom Quest "Winter Cup: Snowman Soccer" will be available for the holidays. Have a match against other adventurers on the icy soccer field of Isya!
A new Christmas quest line has been added. Talk to the Town Chief Roumenus to accept the quest "[Event] Kebing Claw's toilet paper dilemma".
And much more! Find all the information here: https://bit.ly/ChristmasPatchFOUS
play now