Fiesta Online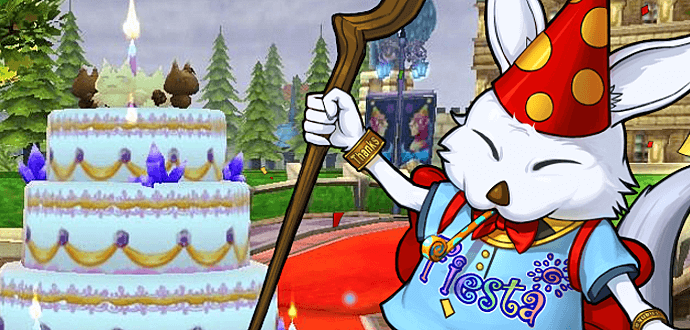 10.11.2021
Celebrate 14 wonderful years on Fiesta Online's NA servers – filled with cake, fun and plenty of decoration!
This month marks a joyous occasion, 14 wonderful years with Fiesta Online on NA servers! Festivities will ramp with special quests, festive new decorations, and the return of the most epic cupcake war that Isya's ever seen.
Try to resist the sweet temptation of licking your fingers in the Cupcake War Kingdom Quest, where you can fight to your opponents using fresh baked goods. This Kingdom Quest can be accessed through the Kingdom Quest list and is only available during the Birthday celebrations!
Complete anniversary quests from Alfonso to help share the birthday cheer and get a brand-new 14th Birthday Balloon mini pet to wear on your shoulder! There's nothing like sharing cake with friends, after all!
But what is a birthday without decorations? All towns will be adorned with festive, fun, and sweet decorations to help celebrate the 14 years wherever you go! From Roumen to Uruga and beyond, experience the Birthday fun wherever you go. Even some peaceful monsters have roamed into the streets of main cities to celebrate!
Server Boosts, GM events, Monster Spawns, and other special activities will also make their way into the celebration fun – so be sure to keep an eye out for any special news and announcements made this month!
play now
You might also be interested in: