Desert Operations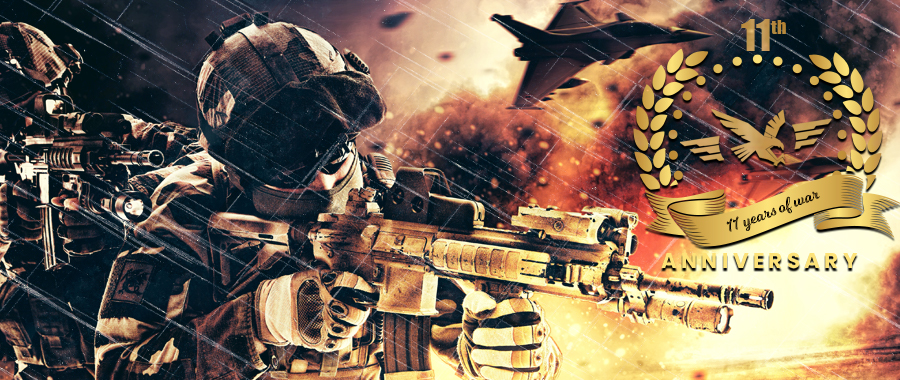 15.04.2021
Have you heard the great news?
Commander,
That's right! Here in Desert Operations we are in BIG celebration mode! This month our beloved game is turning 11 years old! Can you believe it? We have been together for 11 years of challenges, battles, allies, enemies and WAR!We know we couldn't be here without YOU, our leader, this is why we have prepare a LOT of fun to celebrate this amazing Milestone:

Unit of the Week Stand-Off
Every week (starting TODAY) we will ask you to choose your favorite unit from a group of 4 amazing units, the winner from the next 4 weeks will compete in a FINAL ROUND to decide the ULTIMATE GREAT UNIT of the game, and this winner unit will get a GREAT improvement on one of our events! So, do you know which unit is your favorite? Make sure to VOTE every week!We will determine the GLOBAL unit winner as the unit that wins in most worlds from all our game versions.
Forum Challenge: Make your own improvements!
Do you have an units that you really like but hope it had some small or big improvement added? Well this is your time to get creative! During our anniversary month, we will launch a great forum contest where you'll be asked to edit and re-create any of your favorite units as you think is best! Maybe change the color? maybe more attack? Maybe speed it up? Who knows? only YOU can decide when this has become the PERFECT unit for the game.Of course, we will have winners and rewards for this challenge, so, you better start thinking!

Facebook constant actions
Our Facebook pages will join the celebration and have EXCLUSIVE amazing giveaways and riddles, don't miss any of them, this time, rewards will be amazing... Don't forget to Like and follow so you don't miss any detail.You can find our Facebook page here: Facebook Looki UK

AMAZING GLOBAL CHALLENGE
Last but for sure not least, we will have an amazing (and we mean AMAZING) Global challenge, starting on April 15th, with 4 weekly event parts, and as result a GLOBAL winner from ALL our geos and servers, trust us, we will have amazing events with rewards so great, that will make you jump and sign happy birthday with us for 4 weeks.So... Are you ready to celebrate?Join the Desert Operations celebration... NOW!
play now
You might also be interested in: