WELCOME TO SPROING'S GREAT ANNIVERSARY

21.05.2015
Asterix & Friends are celebrating an anniversary – SPROING'S anniversary! And you're all invited to join the feast!
Time flies when you're having fun! Next week, one year will have passed since Asterix & Friends returned to the good care of their Austrian developers at SPROING. What a great reason to celebrate!
SPROING wants to thank you all you trusty Gauls! Everyday during the anniversary week (May 25th – 31st), you can redeem a new coupon code that entitles you to cool and mighty items. Just visit us at Facebook or in our forum and get your code! It's easier than hunting boars with Obelix :)
But as you can surely guess, this isn't nearly all! Here's the best bit: We have prepared a true feast for you! From May 27th, 12 p.m., until June 1st, 10:30 a.m., all shoals of fish, boars, and Egyptian fields will produce twice the amount of food and recharge twice as quickly.
Come celebrate the first anniversary of Asterix' triumphant return to SPROING with us and join the feast!
play now
You might also be interested in: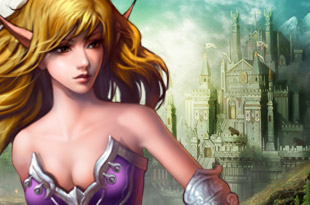 Kings and Legends