THE RATS GETS A HUGE EASTER UPDATE!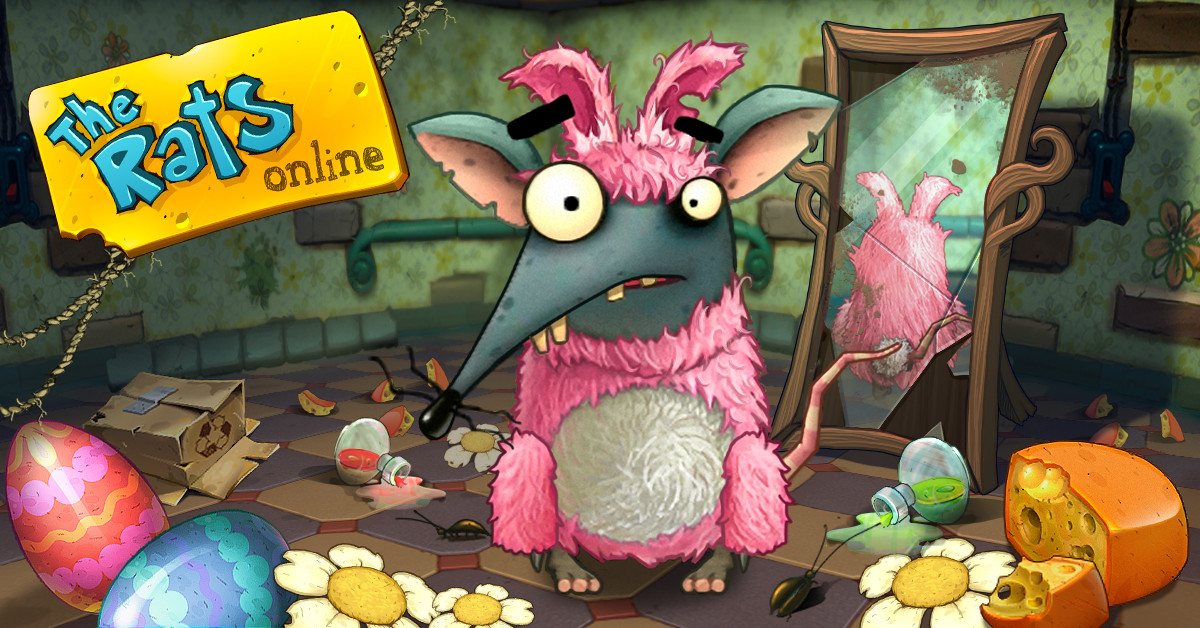 17.03.2015
A bunny built from Easter Eggs? Only in The Rats Online!
The Easter Holidays are coming up and INTENIUM has an eggtastic surprise for all fans of The Rats:
on March 16th a brand new update will go live containing numerous great improvements and additional features:
­Optimized Flow and Gameplay
Your rat pack will progress much faster through the game by using helpful pop-ups that guide you on your way to Cheese Paradise!
Improved Stuffing Function
No longer will you be able to simply stuff your enemies' rodents with delicious cheese until they burp out their soul in Rat Heaven! From now on, rats can fight back against over-feeding and they may even be able to steal your cheese!
New Decorations
Help your rowdy rodents discover new Easter themed graphical elements that will give your rat cave a fresh sense of spring!
And now there's only one important question left for you:
Have you ever before raised bunnies from eggs? You haven't? Well, this might be the chance! Don't let it scamper off!
Drag the hilarious Easter Bunny statue back to your cave and upgrade it with Easter Eggs! For every additional statue level you will be awarded collection items! Hint: Get the colorful chicken products as gifts from your friends or earn them the hard way by defeating enemy rats and skeletons!
play now
You might also be interested in: