Since its foundation in 2000, gamigo has grown quickly to become one of the leading publishers of free-to-play online games in Europe. More than 10 million players are registered to play its wide selection of client and browser-based games. One of the keys to gamigo's success is the broad spectrum its portfolio spans, with games from a variety of genres designed for many different age groups. gamigo has something for everyone.
The company, whose headquarters are in Hamburg, Germany, employs more than 80 staff members and 300 volunteers. In 2013 gamigo ventured across the Atlantic and opened a branch office in San Francisco in order to bring highlights such as Loong: The Power of the Dragon, King of Kings 3 and Golfstar to North America. A dozen new games are planned for release this year. Games that have already been launched will also be translated into additional languages and introduced to new markets.
In the past, the emphasis lay on licensing primarily Asian games for the European market. In the future, a greater emphasis will be placed on producing games.
Executive Board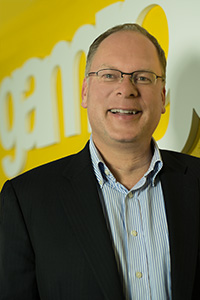 Remco Westermann
Co-CEO & Co-Chairman
Remco Westermann, born in 1963, has been CEO at gamigo AG since November 2012 and is responsible for Marketing, Finance and IT. He has more than 15 years of experience in the field of new media with an emphasis on mobile and online entertainment.
Before joining gamigo, he was founder and CEO of the listed company Bob Mobile AG (later Cliqdigital AG). Prior to that he was co-founder of Zed (a mobile services provider), as well as in executive management positions at Sonera, Balance Point and Rost & Co. He has a master's degree in Business Economics (Rotterdam).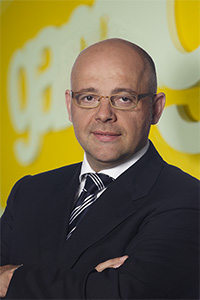 Theodor Niehues
Co-CEO & Co-Chairman
Theodor Niehues, born in 1965, has been on the board of directors at gamigo AG since August 2014. The areas he specializes in include partnering, M&A, and capital market communications. He possesses years of international management experience in marketing and product management, business & market development, as well as sales.
Before being appointed as Co-CEO at gamigo, he held the position of CEO at net mobile AG, a listed company. In addition, Niehues was also the managing director of the German subsidiary of the leading Japanese wireless carrier NTT Docomo.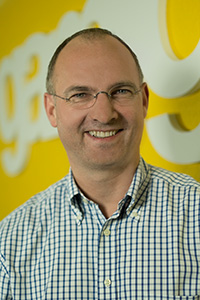 Joachim Berthold Bonke
COO
Joachim Berthold Bonke has been a member of the Executive Board at gamigo since October of 2013. His responsibilities as a board member include the divisions Technology, Mobile Games, Customer Support, Game Analysis and Localization, as well as business in the USA.
Before he switched to the board of directors at gamigo AG, Joachim B. Bonke was managing director at TAF mobile GmbH, which develops and markets mobile solutions and applications for sectors such as public transport. Before that he worked at cell phone manufacturer Sony Ericsson for more than 6 years. Most recently he was responsible for the customer segment in Germany as Manager Enterprise. Overall, he looks back on 20 years of experience in the mobile phone market, in which he has held various management positions.
History
May 2001
Launch of the first German-language massively multiplayer online game (MMOG) "Die vierte Offenbarung"
May 2002
Launch of the German-language version of Anarchy Online
June 2003
Launch of the first German-language online strategy game Tactical Commanders
May 2004
Launch of the German-language version of Puzzle Pirates
June 2006
Launch of the online soccer management game Goal United
February 2007
Increase in capital and shares owned by bmp AG and Axel Springer AG (AS Venture GmbH)
May 2007
Launch of the MMO golf game Shot Online in Germany
July 2007
Launch of the first hybrid strategy MMOG Dreamlords
August 2007
Launch of the MMORPG Regnum Online
December 2007
Launch of the MMO tennis game Smash Online
February 2008
Launch of the MMORPG Last Chaos
July 2008
Launch of the sequel Dreamlords: The Re-Awakening
July 2008
Launch of the MMORPG Fiesta Online
August 2008
Launch of the car racing MMOG Level R
September 2008
Axel Springer AG acquires the shares previously held by bmp AG, raising its share in gamigo to 94.75%
October 2008
Start of Shot Online in France and Spain
December 2008
Start of Last Chaos in France and Spain
January 2009
Axel Springer AG increases its ownership of gamigo AG shares to 100%
March 2009
Launch of the Polish edition of Last Chaos while the game reaches the 500,000 player mark in Germany
April 2009
Launch of the 3D MMORPG NeoSteam, the 3D browser-based MMOG Pirate Galaxy and the hockey MMOG Slapshot Underground
June 2009
Last Chaos reaches 1,000,000 players in Europe
November 2009
Launch of the air combat MMOG Heroes in the Sky
March 2010
Fiesta Online reaches 500,000 players
April 2010
Launch of the browser-based role-playing game The Witcher: Versus in North America and Europe
May 2010
Fiesta Online is launched in Spain
July 2010
The English-language version of Martial Empires goes live and is an instant success
August 2010
gamigo celebrates the launch of its first self-produced browser game, Cultures Online. The game is launched in English, German and French. A Spanish version follows shortly thereafter.
September 2010
King of Kings 3 is the first gamigo game to go live in Europe and North America
October 2010
War of Angels spreads its wings over Europe with the launch of the English-language version
December 2010
gamigo acquires a stake in the developer studio Reakktor Media and all rights to the space action MMOG Black Prophecy
January 2011
gamigo unleashes the dragon with the launch of Loong: The Power of the Dragon in Europe and North America
February 2011
With the launch of Golfstar, a new generation of golf MMOGs arrives in Europe and North America
March 2011
gamigo's largest project to date – Black Prophecy – goes live and starts phenomenally
March 2011
Two additional language versions of Heroes in the Sky – English and French – are launched
May 2011
gamigo launches its first 3D browser game in Europe and North America: Dungeon Empires.
September 2011
Magic Campus opens its gates in Europe in English, German and French
October 2011
Cultures Online is available in South Korea, Russia, Japan, Taiwan and Brazil in the local languages