The Rats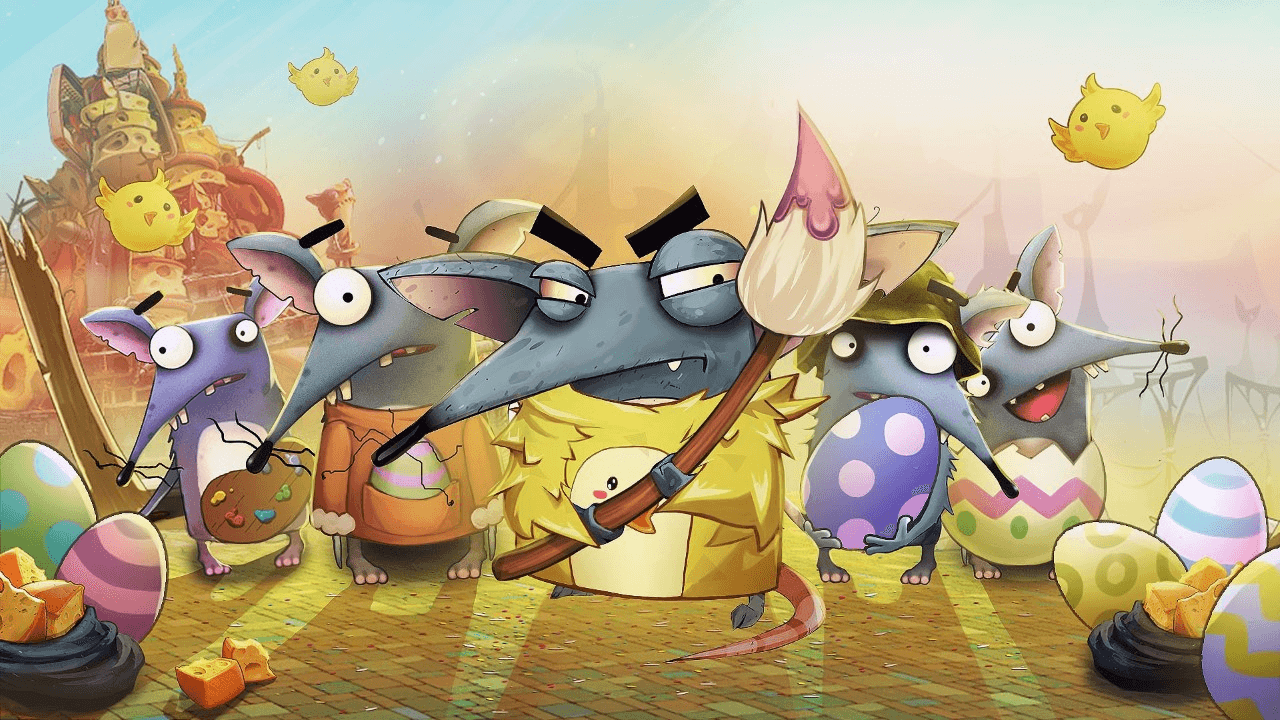 02.04.2021
Let the hunt for the Easter Eggs begin!
Dear Ratleaders,
The mix of warm sun rays and spring raindrops gently touching our fur is exactly what we need to get out of the winter lethargy! So, brush your freshly glazed tail, and let's celebrate Easter together!
The event will be running from April 2nd until May 2nd, 2021.
Rabbit statue
With the event's beginning, a small, stoned egg will appear in the corner of your den. It is your job to shape it into an Easter Bunny! To do so, you will have to collect Easter eggs. The more eggs you get, the bigger your statue will grow! On each new level reached, the coney will give you valuable items and -2% of wall strength.
As usual, please keep in mind that with the beginning of a new event, all statues' levels are back to level 1. It is now time to put your hands to work and increase your statue level as much as you can.
Once the event is over, you will receive additional rewards and the content will depend on the level your statue reached.
Eggs
We remind you that each event has different settings, therefore, besides a new statue you can also expect a new upgrade item.
Eggs can be collected from stuffing Skeletons with cheese and as gifts from your friends.
Put on your sunny smiles and let's go for an egg hunt!
play now
You might also be interested in: